CALVARY LUTHERAN OUTREACH
Our congregation's mission, "We are called to tell of Christ's love as we care for all people and God's creation," is an extension of the Great Commandment given to us by Jesus, "You shall love the Lord your God with all your heart and with all your soul and with all your mind… and you shall love your neighbor as yourself." - Matthew 22:37-39
The grace of God has freed us for the purpose of loving our neighbors. We do not exist for our own benefit but for the benefit of the world around us.
As a smaller, more intimate congregation we can't, by ourselves, live into the fullness of what God is calling us to do. That is why we work closely with key mission partners. These are organizations that we work with closely to help us follow God's calling.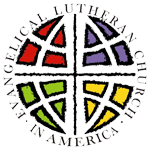 EVANGELICAL LUTHERAN CHURCH IN AMERICA
We are a member congregation of the Evangelical Lutheran Church in America (ELCA). Through our partnership with the ELCA we are able to send missionaries around the world, effectively attend to natural disasters in the United States and internationally, train future leaders, plant new churches, and so much more. The ELCA is one of the most, ethnically, socio-economically, theologically diverse denominations in the United States and has deep connections with Lutheran churches around the world. As a result of our connection to the ELCA, we grow in our understanding of God by regularly rubbing shoulders with, and partnering with, people who are very different from us. We love this!
We regularly partner with local ECLA congregations for events, we participate in our synodical (regional) gatherings and we financially support the ELCA locally and around the world with substantial financial gifts.
Learn more at elca.org.

PEACE REHABILITATION IN NEPAL
Peace rehabilitation is the premier organization fighting human trafficking and healing the wounds of women and girls who escape from slavery in Nepal. This Lutheran organization, run by an indigenous Nepalese couple, transforms lives of those who have escaped the torment of sexual slavery through the love of the Gospel, medical help, vocational training, and leadership training. Girls who arrive believing they are less than human graduate as leaders who will care for their families, their communities, and share Jesus' love in places traditional missionaries have little success.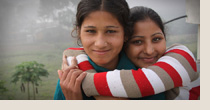 We support Peace Rehabilitation through our monthly World Mission Prayer Meetings, and through financial gifts and advocacy.
Learn more at peacerehab.org.
STEVEN AND ALENE BURGERT
MISSIONARIES AT TENWEK HOSPITAL IN KENYA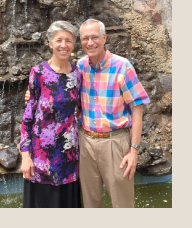 Steve and Alene are missionaries serving in Kenya. Steve is a Gastroenterologist helping to train Kenyan Doctors both in the art of medicine and spiritual care. The area surrounding Tenwek Hospital has some of the world's highest rates of esophageal cancer and Steve is playing a key role not only in battling that cancer but in determining why it occurs at such high rates in the area. Alene has been leading and training prison chaplains who serve throughout the country of Kenya. Over the years her work has been instrumental in bringing the good news of Jesus Christ to those who are incarcerated.
Steve and Alene serve through World Gospel Mission and you can find out more about their work at www.wgm.org/burgert.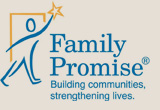 FAMILY PROMISE OF NORTH IDAHO
Family is a big deal for our church. We love families of all shapes and sizes, so it is only natural for us to partner with an organization that works closely with families to help them transition from homelessness to sustainability.
We build relationships with homeless families by hosting them in our church building, and sharing meals as they journey towards sustainable living. We also give generous financial gifts to support Family Promise.
Learn more at familypromiseni.org.

THE POST FALLS FOOD BANK
The Post Falls Food Bank was founded at Calvary Lutheran Church and Preschool. It has since grown dramatically and so has its impact, but we are still proud to partner with the food bank in its ministry to families and individuals in need.
Each year Calvary grows between 12,000 and 20,000 pounds of fresh produce that is distributed through the food bank. Our giving garden provides gardeners of all ages an opportunity to have a significant impact in the lives of people in need and an opportunity to grow in relationship with one another.
Learn more at postfallsfoodbank.org.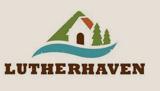 CAMP LUTHERHAVEN
We love camp and camp loves Calvary! Lutherhaven is one of the best Christian camp ministries in the United States and it is right here on Lake Coeur d'Alene! We are a member congregation of Lutherhaven, meaning that we support the camp financially and participate in their annual meetings. More importantly we go to camp every June with kids and adults, we send kids and adults on retreats, and we find all sorts of excuses to show up at Lutherhaven. We would love to have you join us.
Learn more at lutherhaven.org.

THE VILLAGE AT ORCHARD RIDGE COUER D'ALENE
This is a faith-based Christian retirement and assisted-living community for seniors with limited financial resources. Pastor Matt leads worship there on a regular basis. We send voting delegates to their annual meeting. We also enjoy providing Christmas gifts for some of the residents during the holiday season.
Learn more at theorchardcda.org.