Our Pastor and Staff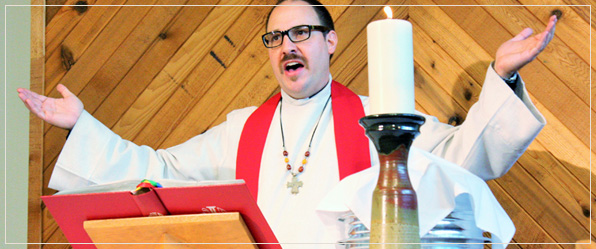 Calvary Lutheran Church is blessed to have an incredible team of professional staff who work together to support the ministries of the congregation and
preschool in Post Falls, Idaho.
PASTOR MATT - Rev. Matthew L. Erickson, M.Div., M.Th.
OFFICE SECRETARY - Jeanne Barrett-Usher

PRE-SCHOOL STAFF
DIRECTOR & TEACHER - Mrs. Jodene Meehan
TEACHER'S AIDE - MS. Kathryn Taylor
TEACHER'S AIDE - Mrs. Marie-Eve Lohman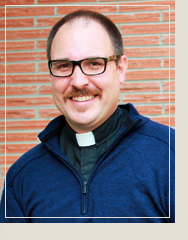 Rev. Matthew L. Erickson, M.Div., M.Th.
E-mail Pastor Matt
Pastor Matt is so thankful for the love and work of Jesus in his life. He is a father who is called to serve as pastor to Calvary Lutheran Church in Post Falls. Matthew is a disciple of Jesus, humbly seeking to do God's will while leaning completely and fully on God's grace. During the school year the highlight of Pastor Matt's week is Pre-school chapel and he looks forward to every opportunity he gets to interact with the pre-school students.
Pastor Matt lives in Post Falls with his three daughters: Linnea, Sonja, and Mira. Life in the Erickson house is full of baking, hiking, Lego, ski adventures, and gentle love. Matt and his girls love Post Falls and are blessed to make their home here.
Pastor Matt has a Masters of Divinity from Gordon-Conwell Theological Seminary and a Masters of Theology from Luther Seminary. He has over a decade of full-time ministry experience plus several years of part-time ministry experience. He has a deep passion for theology which means he loves to wrestle alongside you as you seek answers to life's deep questions.
If you're looking for a way to get to know Pastor Matt better, or even better to allow him to get to know you, the easiest way is to invite him out for a cup of coffee or a glass of beer.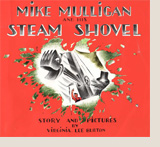 FAVORITE CHILDREN'S BOOK: Mike Mulligan and His Steam Shovel by Virginia Lee Burton.
FAVORITE BIBLE PASSAGE: For by grace you have been saved through faith. And this is not your own doing; it is the gift of God, 9 not a result of works, so that no one may boast. 10 For we are his workmanship, created in Christ Jesus for good works, which God prepared beforehand, that we should walk in them. Ephesians 2: 8-10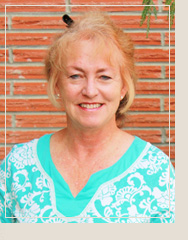 Jeanne Barrett-Usher
Email Jeanne
Jeanne is our office secretary and works in a support role making possible the ministries of Calvary Lutheran Church and Pre-school. She works Tuesdays through Fridays 10:00 a.m. to 3:00 p.m.
Jeanne is a transplanted east-coaster, raised in Brooklyn in a Norwegian-speaking home. She went to church school most of her learning years, but at 16 went to high school in Hawaii, and fell in love with the Islands. Jeanne is married and gave birth to her 3 children on the island of Maui, and then moved to Yakima, Washington where she raised the kids and worked for various government offices. Her recent move to Idaho has been a dream come true, to be amidst such beauty and around people with loving, caring attitudes. Jeanne feels like she has 'come home'.
FAVORITE BIBLE PASSAGE: "But they who wait for the LORD shall renew their strength; they shall mount up with wings like eagles; they shall run and not be weary; they shall walk and not faint." Isaiah 40:31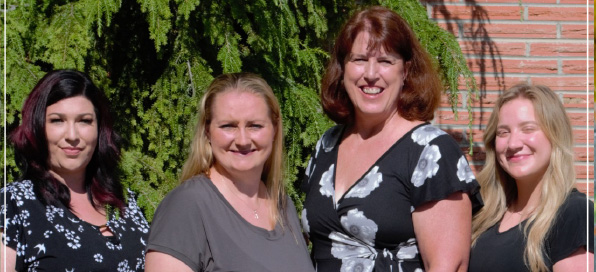 We are blessed and thankful to have experienced, professional staff working for our preschool. At Calvary Lutheran Preschool in Post Falls, we ensure that our team has the training needed to support your child, not only in their growth and learning academically, but also spiritually.
Our Post Falls preschool staff takes continuing education classes every year, so their teaching skills are fresh and current. Some of their recent courses include kindergarten readiness, phonemic awareness, and Love 'n Logic.
All Calvary Lutheran Preschool staff members have passed a thorough background check and remain current in their infant/child CPR and first aid certifications. We are accredited through the State of Idaho as part of the Idaho Stars program.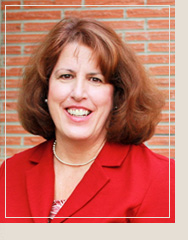 MRS. JODENE MEEHAN, DIRECTOR & TEACHER
E-mail Mrs. Meehan
Mrs. Meehan has been with Calvary Lutheran Preschool in Post Falls, Idaho since 1996. She became the director in 2001. She has a Bachelor of Science degree in Elementary Education with an emphasis on Early Childhood Development and a minor in Computer Science from the University of Montana. Prior to joining Calvary Lutheran Preschool, Mrs. Meehan taught in the public school system for six years. She loves spending time with her husband, Jim, and their three active daughters. All of her daughters attended Calvary Lutheran Preschool in the late 1990's and early 2000's. In her free time, Mrs. Meehan enjoys playing volleyball, working with kids of all ages, coaching, reading, and gardening.
FAVORITE BIBLE VERSE: "For I know the plans I have for you," declares the LORD, "plans to prosper you and not to harm you, plans to give you hope and a future." Jeremiah 29:11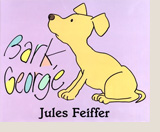 FAVORITE CHILDREN'S BOOKS: Bark George by Jules Feiffer and Go Dog Go, Are You My Mother? by P.D. Eastman
ONE OF HER MEMORABLE PRESCHOOL EXPERIENCES:
"One of my favorite memories as a teacher was when a boy in my class, Marcus, had just finished passing out a snack. He sat down to eat his granola bar when suddenly he started to rip off his shirt. I was so shocked, as he was a very quiet boy, and I didn't know what to think. Mrs. Howard started laughing and asked him what he was doing. It turns out, he had passed out Hulk granola bars and was transforming into the Hulk."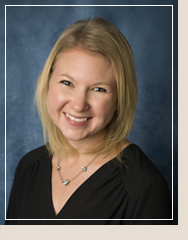 MRS. AMANDA GINTS, TEACHER

Mrs. Amanda Gintz moved to Post Falls in 2018 from Cheney, WA. She graduated from Eastern Washington University with a Bachelor in Education, majoring in Early Childhood Education and minoring in ESL (English as a Second Language). After graduation, Amanda worked at North Walls Schools in Spokane and most recently worked as a teacher at Meadowlane Preschool at St. John's Lutheran in Spokane. Amanda lives with her husband, Jason, and they have 3 beautiful children: Landon, Lane, and Layla. Layla attended Calvary Lutheran for 2 years. In her free time, Amanda enjoys reading, dancing, long walks, traveling, drinking coffee, and hanging out with her family! She is excited to teach at Calvary Lutheran Preschool!
FAVORITE BIBLE VERSE: "For I know the plans I have for you," declares the Lord, "plans to prosper you and not to harm you, plans to give you hope and a future." Jeremiah 29:11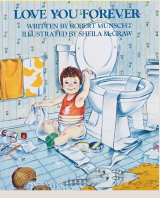 FAVORITE CHILDREN'S BOOKS: Love You Forever By Robert Munsch and Where Happiness Lives By Barry Timms
ONE OF HER MEMORABLE PRESCHOOL EXPERIENCES:
When I taught at North Wall Schools, we had a fun outdoor play day. We brought out lots of bubbles and outdoor games. I thought most of the preschoolers knew how to dip the wand into a container and blow on the wand to produce bubbles. Later in the day, a boy named Seth came up and told me that he couldn't stop burping. I couldn't figure out why until he told me that he had been licking the bubble wands instead of blowing on them! Poor kid! Luckily, he didn't burp any bubbles!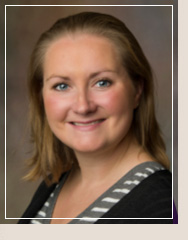 MS. KATHRYN TAYLOR, TEACHER'S AIDE

Kathryn Taylor was born and raised in Anchorage, Alaska. She's lived in Alaska, Washington, California, Montana and Idaho. She is a graduate of the University of Idaho and is happy to be back in Idaho. Kathryn has four kids: Wesley, Asher, Finnegan and Piper. Kathryn is happy to have multiple children who have attended Calvary Lutheran. She has enjoyed being a Calvary parent as well as a staff member. Kathryn loves spending time with family and friends, traveling, quilting, painting and reading.


FAVORITE BIBLE VERSE: "And now these three remain: faith, hope, and love. But the greatest of these is love." Corinthians 13:13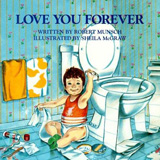 FAVORITE CHILDREN'S BOOKS: Love You Forever by
Robert Munsch
ONE OF HER MEMORABLE PRESCHOOL EXPERIENCES:
"Picking up my kids after preschool is always a favorite part of my day, especially getting to listen as they share their stories and show me what they made at school. I love seeing how much the grow and learn over the year."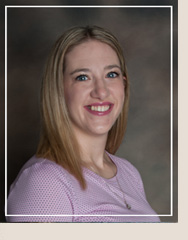 MRS. MARIE-EVE LOHMAN, TEACHER'S AIDE

Marie-Eve Lohman was born and raised in Eastern Canada before moving to Post Falls as a teenager. She met her future husband, Philip, in high school, and they married the year after graduation. They have four boys together: Oliver, Oakley, Elliot, and Everett, all of which have gone to Calvary Lutheran Preschool or are currently enrolled. Her husband, Philip, also attended Calvary Lutheran Preschool as a child. Calvary Lutheran Preschool feels like their extended family! In her free time, Marie-Eve enjoys sewing, quilting, and running.


FAVORITE BIBLE VERSE: "Finally, brethren, whatever things are true, whatever things are noble, whatever things are just, whatever things are pure, whatever things are lovely, whatever things are of good report, if there is any virtue and if there is anything praiseworthy-meditate on these things." Philippians 4:8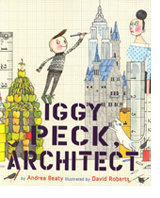 FAVORITE CHILDREN'S BOOKS: Iggy Peck, Architect by Andrea Beaty
ONE OF HER MEMORABLE PRESCHOOL EXPERIENCES:
"I will never forget when my oldest, Oliver, was in preschool and struggling with his alphabet. Mrs. Meehan knew he was obsessed with trains and put letter stickers on the set of toy trains in her classroom to help him focus. I loved that she did that just for him; it really showed how much she cared."